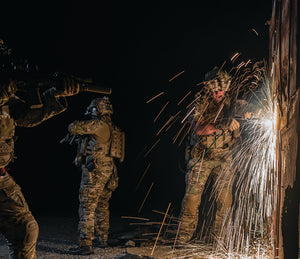 NEXT GENERATION
Exothermic Cutting Consumables and Systems for Heavy Industries, Department of Defense, State and Local Government.
no fail mission
RESEARCH AND DEVELOPMENT
TRAINING
CUTTING AND WELDING
THE POWER OF OXYGEN.
Oxygen is the most common element on Earth. It is a colorless, odorless nonmetal that can react with most other elements. Although Oxygen is non-flammable, it's high reactivity serves as a powerful oxidizer and when utilized with the proper fuel; Oxygen holds the power to cut/melt just about any metal--even underwater.